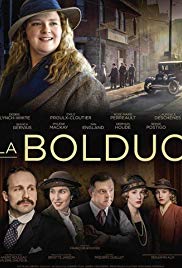 La Bolduc
Starring:
Debbie Lynch-White & Émile Proulx-Cloutier
Advisories:
TBA
Runtime:
103 Minutes
Synopsis:
| Biography, Comedy, Drama |
This is the life story of Mary Travers also known by her stage name of La Bolduc. Mary Rose-Anna Bolduc, née Travers, was a musician and singer of French Canadian music. During the peak of her popularity in the 1930s, she was known as the Queen of Canadian Folk Singers.
Showtimes:
Wed Oct 24
3:30 PM
|
7:00 PM