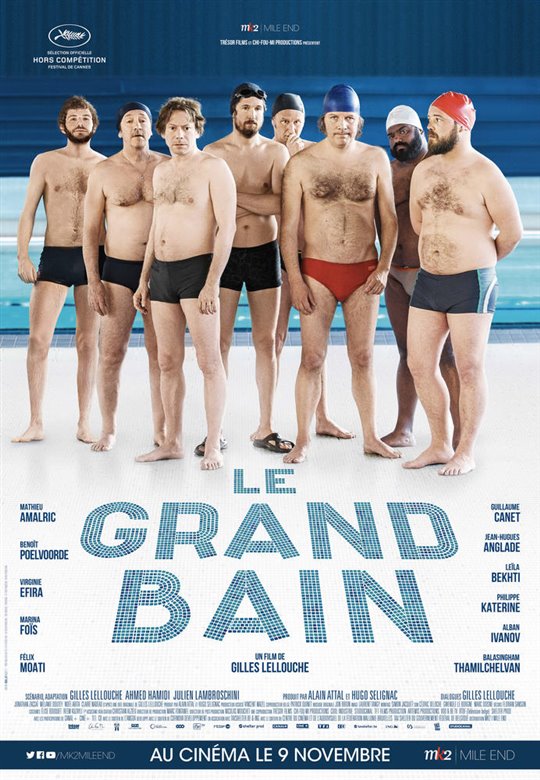 Sink or Swim
Starring:
Mathieu Amalric & Guillaume Canet
Advisories:
Coarse Language, Nudity & Violence
Runtime:
122 Minutes
Synopsis:
| Comedy, Drama, Sport |
It is in the corridors of their municipal swimming pool that Bertrand, Marcus, Simon, Laurent, Thierry and the others train under the relative authority of Delphine, former glory of the basins. Together, they feel free and helpful. They will put all their energy into a discipline previously owned by women: synchronized swimming. So, yes it's a weird idea, but this challenge will allow them to find meaning in their lives...